I am very pleased to be able to annouce I will be launching a biomechamics clinic in Marlow in early March 2013. Biomechanics is the study of the human body and how it moves in mechanical terms. It can be split into 2 types: Extrinsic & Intrinsic.
Extrinsic biomchanics looks at how we move during any given task, striking a golf ball or running a trace for exmaple. Intrinsic biomechaincs looks at what is happening on the inside whilst we perform these tasks, what intrinsic factors affect how we strike the ball, or how we run the race.
As a biomechanics coach I focus on how the body is stacked up (the intrinsic factors) and can assess if there is any dysfunction that may hamper performance and increase the risk of injury.
Call me today for more information or to book an appointment.
Exercise can be extremely beneficial for both mothers-to-be and new mums. During the pre-natal phase it can help to:
Reduce maternal weight gain and fat accumulation
Improve circulation which can decrease the risk of varicose veins
Improved muscular balance
Reduce swelling
Ease gastrointestinal discomforts
Ease postpartum recovery (post natal depression)
Reduce percieved pain during labour
After the birth exercise can help to:
Increase weight loss and improve body image
Increase energy levels
Increase metabolic rate
Increase posture
Increase stamina
Reduce anxiety
To find out more about pre and post natal exercise please check out my article.
I will be offering both one-to-one and group training for both pre and post natal clients in the near future. To find out more please contact me directly via e-mail or call me on 07876 403445.
I am offering the first 20 applicants FREE, no-obligation consultations and taster personal training sessions during December & January (worth £50!). They offer an opportunity to see if personal training would work for you without costing a penny!! On top of this i will be offering a reduced fee on block bookings to get the New Year started with a bang!!! Call now on 07876 403445 to book your FREE consultation.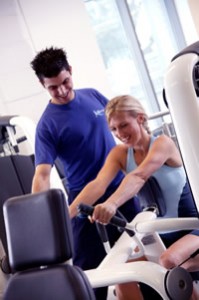 I'd like to say a huge thankyou to everyone that has donated to our team for Movember '09. Together we've raised close to £1000 which is all down to you, thankyou so much!! Its not too late to donate, so if you would like to help us reach £1000 for this extremely worthwhile cause, click on the link below
Below are some pictures from this year's Gala Party which was held in London on Friday 27th November. As you can see we decided the theme would be mexican wrestlers……. seemed like a good idea at the time!!
For the second year running myself and other personal trainers at The Marlow Club will be growing a 'Mo' for Movember. Movember is an event that started in Australia in 2004 where 'bro's' grow a moustache to raise money and awareness for men's health (especially prostate cancer).
This year holds a special meaning for me personally as i was diagnosed with testicular cancer in June. Luckily it was caught very early and after surgery i did not require any further treatment. I now have regular checkups at The Churchill Hospital in Oxford and am back fighting fit and playing football again.
If you would like to donate please click on the link: http://uk.movember.com/donate
You can either donate to me by clicking on 'To an individual' or you can donate to our team. Our team name is: De la hermandad de los hombres
Many thanks for your support
Rob